I was hoping for a little coverage of the Itoo Supper event last night but disappointed again...
looks like Kirk Wessler covered the Cubs game and nothing at all from Dave Reynolds - almost as if the event didn't happen...sad..
at least one guy from the BU Scout was there but the best & long time Braves fans were there...
NEXT EVENT:
Bradley Red-White scrimmage!
http://bradleyfans.com/vb/showthread...#post825133050
when the fans objected to Mike Cross cancelling the Itoo event - he threw together an event that nobody was familiar with and it looked like this
about 50-60 people with a large number of them being the players on the men's & women's teams. About the same number of people went for the riverfront event that bombed. I am so glad they have brought back the fun events that the fans have always loved and it really cost us when our own administration under Joanne & Cross spat in the faces of the fans and ran the program into the ground.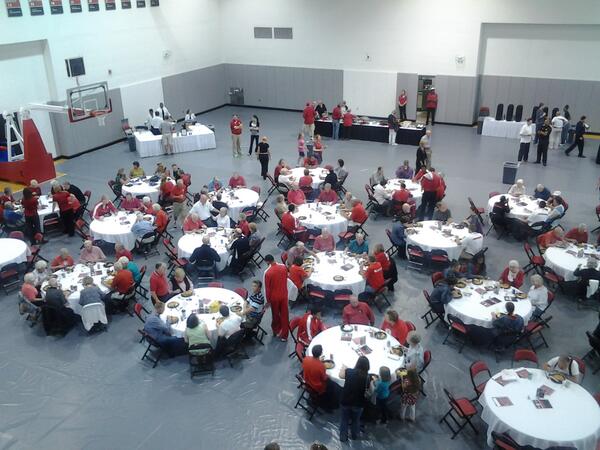 Remember when Dave Reynolds tried to blame the ending of the Itoo Supper on Ken Kavanagh or Jim Les...
and then Ken heard about it, called Dave and demanded a retraction - then Dave Reynolds did, indeed, print a retraction.
http://bradleyfans.com/vb/showpost.p...2&postcount=16
http://bradleyfans.com/vb/showthread.php?t=25560